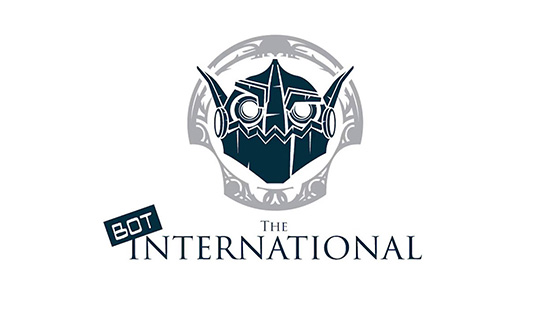 Untuk mengisi waktu sebelum ajang The International 8 dimulai, pihak Beyond The Summit yang merupakan E-Sports Production House akan mengadakan turnamen Bot untuk pertama kalinya.
Dengan berakhirnya fase kualifikasi regional untuk ajang The International 8 pada tanggal 25 Juni 2018, berarti akan ada waktu senggang yang cukup lama sebelum ajang The International 8 yang akan dimulai pada tanggal 15 Agustus 2018 di Rogers Arena - Vancouver, Canada. Pihak BTS sebenarnya sudah mempersiapkan turnamen DOTA Summit 9 pada bulan Juli 2018 sebagai ajang uji coba bagi tim-tim yang akan mengikuti ajang The International 8.
Namun belum dapat dipastikan apakah tim-tim besar akan tampil pada ajang ini karena mereka bisa saja lebih memilih untuk mempersiapkan diri dan menyiapkan strategi guna menghadapi ajang The International 8 nantinya. Dengan begitu pihak BTS mengeluarkan ide baru untuk menghibur para pencinta Dota 2 dengan mengadakan turnamen Bot The International.
Sesuai namanya, turnamen ini tidak akan diikuti oleh tim-tim Dota 2 melainkan hanya menggunakan Bot yang ada di dalam Game. Tujuan dari turnamen ini adalah untuk melihat Hero terbaik di Dota 2 dengan mempertemukan mereka dalam sebuah turnamen 5 VS 5 Same Hero di sebuah Arena dengan format BO3. Pada Game 1 masing-masing Hero akan dibuat menjadi Level 5 dengan Item Ironwood Branch. Lalu pada Game 2 Hero akan menjadi Level 15 bots dengan 10.000 Gold, lalu pada Game 3 Hero akan mendapatkan Level maksimal dengan 20.000 Gold.
Tingkat kepintaran yang digunakan adalah Easy Bot dan Skill Build dan Talent Build akan didasarkan pada statistik DOTABUFF yang akan dimodifikasi untuk menyesuaikan langsung pada Team Fight (Skill yang tidak bermanfaat seperti Arcane Aura dari Crystal Maiden tidak akan diambil dan XP / GPM Talent tidak akan diambil pastinya). Lalu Item seperti BKB tidak dapat dibeli untuk memastikan semua Skill dapat digunakan kepada musuh.
Bracket akan ditentukan berdasarkan Win Rate dari Hero melalui data statistik DOTABUFF. Lalu Anda dapat melihat Bracket, jadwal, dan memberikan prediksi siapa yang akan menjadi Hero terbaik Dota 2 melalui website http://fantasy.bts.gg/.