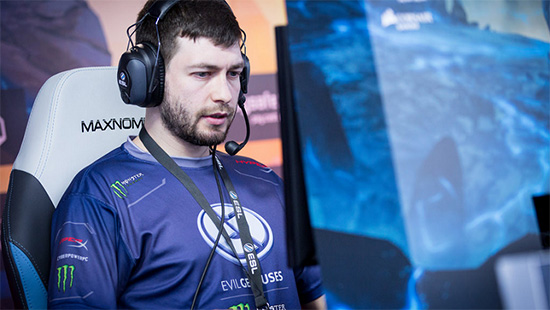 Setelah memutuskan untuk keluar dari tim Evil Geniuses, Clinton "Fear" Loomis secara mengejutkan membuat 1 tim baru bersama Kyle 'Kyle' Freedman untuk mengikuti kualifikasi The International 8.
Dengan jadwal kualifikasi terbuka untuk ajang The International 8 yang akan segera dimulai pada tanggal 14 - 17 Juni 2018, tim-tim yang gagal untuk mendapatkan undangan langsung ke ajang The International 8 serta tim yang melakukan pergantian Roster harus mulai mendaftarkan diri untuk mulai mengikuti kualifikasi.
Tidak disangka-sangka Clinton "Fear" Loomis yang memutuskan untuk mundur dari tim Evil Geniuses setelah rentetan hasil buruk ternyata kembali mencoba untuk bisa masuk ke ajang The International 8 dengan sebuah tim baru. Tim yang bernama Team GDV muncul dalam pendaftaran dengan beberapa nama besar seperti Kyle 'Kyle' Freedman yang dikeluarkan dari tim compLexity Gaming serta Enzo 'Timado' Gianoli yang merupakan mantan pemain VGJ.Storm yang harus merelakan posisinya digantikan oleh Roman "Resolut1on" Fominok.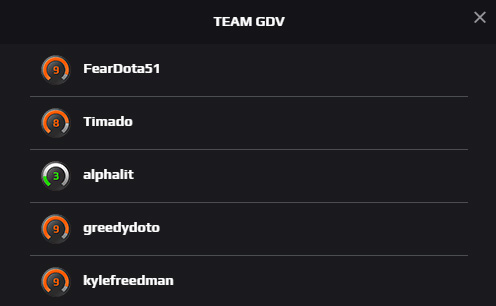 2 Pemain lainnya adalah Alexis 'Greedy' Ventura yang merupakan mantan pemain Infamous sebelum pindah ke tim Thunder Bolt dan MoOz adalah pemain dari Peru yang kini bermain di tim Gorillaz Pride. Tidak banyak yang diketahui tentang MoOz, namun dengan ada 3 pemain Peru dalam tim ini tampaknya Fear dan Kyle yang perlu lebih menyesuaikan diri dan memimpin ketiga pemain tersebut secara mereka berdua lebih memiliki pengalaman dibandingkan pemain lainnya.
Sebagai tim yang baru dibentuk maka mereka harus menjalani kualifikasi dari tahap paling pertama yaitu Open Qualifiers dan jika mereka berhasil memenangkan kualifikasi tersebut maka mereka akan melanjutkan ke babak Regional Qualifiers pada tanggal 18 -25 Juni 2018 bersama dengan tim-tim besar lainnya yang gagal mendapatkan undangan langsung ke ajang The International 8. Menurut kalian apakah tim yang dibentuk oleh Fear mampu masuk ke ajang The International 8?
Roster Team GDV saat ini :
1. Clinton "Fear" Loomis
2. Kyle 'Kyle' Freedman
3. Alexis 'Greedy' Ventura
4. MoOz
5. Enzo 'Timado' Gianoli