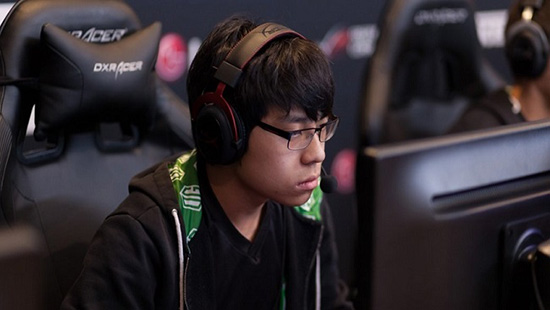 Setelah kehilangan 2 pemain mereka yaitu 'Fly' dan 's4' yang pindah ke Evil Geniuses, akhirnya tim OG Dota 2 berhasil melengkapi tim mereka untuk menghadapi kualifikasi The International 8.
10 Hari sebelum kualifikasi The International 8 dimulai, tim OG Dota 2 yang sebelumnya hanya memiliki 2 pemain yaitu Jesse "JerAx" Vainikka dan Johan "N0tail" Sundstein berhasil melengkapi tim mereka dengan mendatangkan 3 pemain baru yaitu Anathan "ana" Pham, Topias "Topson" Taavitsainen, dan Sébastien "7ckngMad" Debs.
Ana pernah menjadi bagian dari OG Dota 2 selama hampir 1 tahun. Ia memperkuat tim OG Dota 2 dari 31 Agustus 2016 hingga akhirnya keluar pada tanggal 17 Agustus 2017 dan akhirnya bermain di Team World dan Echo International. Kini Ia akan kembali menjadi Carry bagi tim OG Dota 2 dan harus berusaha untuk membawa tim ini masuk ke dalam ajang The International 8.
Untuk Topson, Ia merupakan mantan pemain di tim 5 Anchors No Captain dan SFT-esports. Tidak banyak yang diketahui mengenai pemain ini dan mari kita lihat bagaimana performa dari pemain baru ini untuk tim OG Dota 2. Lalu untuk 7ckngMad awalnya Ia merupakan pelatih di tim OG Dota 2 yang kemudian mengisi posisi dari Roman "Resolut1on" Fominok yang dilepas oleh tim OG Dota 2.
Tim OG Dota 2 hanya mampu memenangkan 1 turnamen Minor yaitu MDL Macau pada tahun 2017 dan kemudian mereka seakan tenggelam dan tidak mampu bersaing dengan tim-tim lainnya. Tim mereka semakin hancur dengan kepergian Tal 'Fly' Aizik dan Gustav 's4' Magnusson ke tim Evil Geniuses. Dengan kehilangan semua poin yang mereka kumpulkan dan pergantian pemain di tengah kompetisi maka mereka harus berjuang dari kualifikasi terbuka The International 8. Menurut kalian apakah tim OG Dota 2 mampu masuk ke ajang The International 8 dengan roster mereka saat ini?
Berikut ini roster dari tim OG Dota 2 :
1. Anathan "ana" Pham
2. Topias "Topson" Taavitsainen
3. Sébastien '7ckingMad' Debs
4. Jesse 'Jerax' Vainikka
5. Johan 'Notail' Sundstein