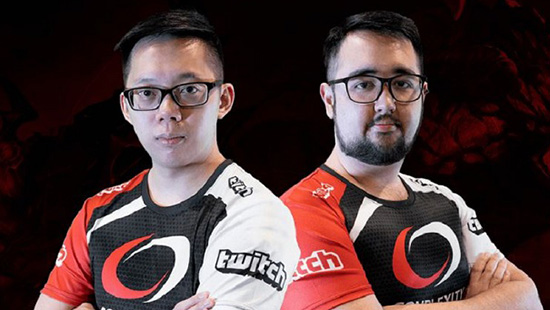 Tim compLexity Gaming melakukan perubah roster setelah mereka dipastikan gagal untuk masuk ke dalam posisi 8 besar guna mendapatkan undangan langsung ke ajang The International 8.
Tim-tim Dota 2 yang gagal untuk mendapatkan tempat di posisi 8 besar klasemen Dota Pro Circuit tidak perlu ragu untuk melakukan perubahan roster. Mereka harus segera mempersiapkan diri untuk menjalani serangkaian kualifikasi regional yang akan diikuti oleh tim-tim besar lainnya yang juga gagal untuk mendapatkan undangan langsung ke ajang The Interantional 8.
Salah satu tim yang langsung mengambil langkah mengganti roster adalah tim compLexity Gaming yang hanya mampu mengumpulkan 135 poin yang berhasil mereka dapatkan pada turnamen StarLadder i-League Invitational Season 3 dengan mencapai posisi 3-4 dan juara 4 di ajang Perfect World Masters. Semua turnamen itu berlangsung di awal musim kompetisi DPC 2017-2018 dan setelah itu mereka tidak mampu mendapatkan prestasi apapun dan seperti tenggelam dari tim-tim lainnya.
Akhirnya dengan semakin dekatnya kualifikasi regional untuk ajang The International 8, tim compLexity Gaming memutuskan untuk melakukan pergantian roster dengan melepas Rasmus "Chessie" Blomdin dan mendatangkan 2 pemain baru yaitu Adam "Adam" Shah dan David "Moonmeander" Tan. Sebelumnya tim asal regional North America ini sudah melepas Kyle "swindlemelonzz" Freedman dari roster sehingga tim ini memang memerlukan 2 pemain baru.
Moonmeander adalah mantan pemain Animal Planet yang kemudian direkrut oleh Digital Chaos, lalu setelah serangkaian hasil buruk, akhirnya pihak manajemen memutuskan untuk membubarkan tim tersebut. Untuk Adam, Ia merupakan pelatih tim Fnatic dari bulan November 2017 dan kini tampaknya Ia memutuskan untuk kembali menjadi pemain dan mencoba peruntungannya dalam ajang The International 8.
Apakah menurut kalian perubahan ini akan mampu membawa tim compLexity Gaming masuk ke ajang The International 8?