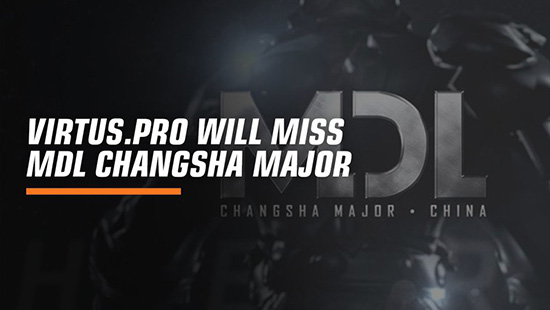 Tim Virtus.Pro yang sudah dipastikan mendapatkan undangan langsung ke ajang The International 8 memutuskan untuk mundur dari MDL Changsha Major yang akan dimulai bulan depan.
Setelah memenangkan 2 turnamen Major secara berturut-turut yaitu di ajang ESL One Katowice 2018 dan PGL Bucharest Major, tim asal regional CIS yaitu Virtus.Pro menempati posisi pertama klasemen Dota Circuit Point saat ini dengan keunggulan yang cukup jauh dari tim-tim lainnya. Dengan kemenangan tersebut mereka menjadi tim pertama yang mendapatkan undangan langsung dari Valve untuk mengikuti turnamen Dota 2 terbesar yaitu The International 8.
Meskipun mereka sudah berhasil mengamankan posisi mereka di The International 8, mereka tetap mengikuti turnamen Major yaitu Dota 2 Asia Championships 2018 dan mampu menjadi juara 3 di ajang tersebut. Hal ini memperlihatkan bahwa tim VP memang kandidat kuat untuk menjadi juara di ajang The International 8 yang untuk pertama kalinya akan berlangsung di Vancouver, Kanada setelah KeyArena yang menjadi venue ajang The International sejak tahun 2014 akan mendapatkan renovasi secara besar-besaran.
Namun kini RAMZES666 dan kawan-kawan memutuskan untuk beristirahat sejenak dari ajang Dota 2 untuk menjaga stamina dan kesehatan mereka sebelum ajang The International 8. Tim Virtus.Pro akan mundur dari ajang MDL Changsha Major yang akan berlangsung pada tanggal 14 - 20 Mei 2018 nanti. Dengan mundurnya mereka dari ajang tersebut, maka Mars Media selaku penyelenggara memutuskan untuk memberikan slot Direct Invite ke tim Mineski yang baru saja memenangkan turnamen Major pertama mereka di Dota 2 Asia Championships 2018.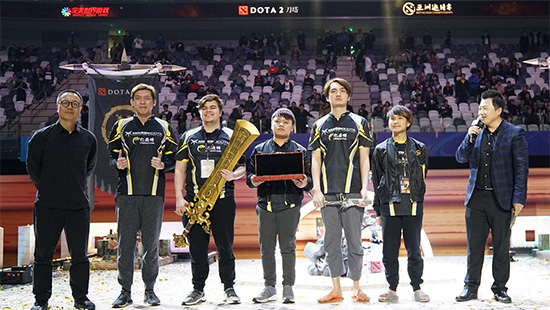 Selain untuk menjaga stamina dan kesehatan mereka, tampaknya tim VP akan menggunakan waktu mereka untuk menyusun strategi baru serta melihat bagaimana permainan dari tim-tim lainnya yang masih harus mengikuti turnamen yang tersisa pada Dota Pro Circuit. Ini merupakan sebuah keunggulan yang sangat besar bagi tim Virtus.Pro yang harus bisa mereka manfaatkan dengan sebaik-baiknya.
MDL Changsha Major akan berlangsung pada tanggal 14 - 20 Mei 2018 di Changsha, China dengan total 12 tim yang akan bersaing memperebutkan uang hadiah sebesar $1.000.000,- dan 1500 Dota Circuit Point. Berikut tim yang sudah dipastikan hadir pada ajang MDL Changsha Major :
- Team Secret (Invited)
- Newbee (Invited)
- Vici Gaming (Invited)
- Mineski (Invited)
- VGJ.Storm (Kualifikasi regional North America)
- Infamous (Kualifikasi regional South America)
- OG Dota 2 (Kualifikasi regional Europe)
- Vega Squadron (Kualifikasi regional CIS)
- TBD (Kualifikasi regional SEA)
- TBD (Kualifikasi regional CN via DPL)
- TBD (CKualifikasi regional CN via DPL)
- TBD (Kualifikasi regional CN via DPL)