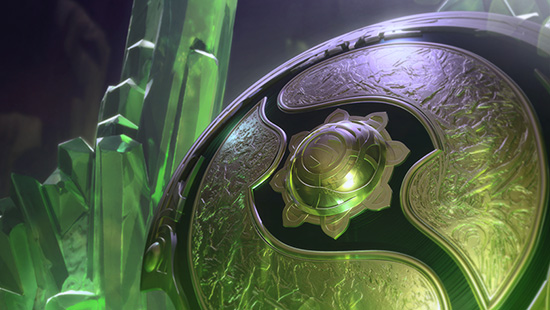 Untuk pertama kalinya dalam sejarah event The International akan diadakan di luar negara Amerika Serikat dan pada tahun ini negara Kanada akan menjadi tuan rumah dari ajang Dota 2 terbesar.
Setelah 7 seri The International digelar di Amerika Serikat, kini pihak Valve memutuskan untuk mengadakan seri ke-8 di Vancouver, Kanada. Ini mungkin akan menjadi awal bagi The International untuk diadakan secara bergilir di negara-negara lainnya selain Amerika Serikat.
Pengumuman ini diberikan secara resmi melalui website Dota 2 dimana mereka juga memberikan informasi mengenai tanggal The International 8 yang akan diadakan pada 20 - 25 Agustus 2018. Selain itu penjualan tiket juga akan segera dimulai dari tanggal 23 Maret 2018. Nantinya TI8 akan diadakan di Rogers Arena yang memiliki kapasitas 19.000 penonton, jadi pastikan untuk segera membeli tiket jika Anda ingin menyaksikan tim-tim terbaik dunia di ajang The International 8 nanti.
Selain itu KeyArena yang menjadi venue ajang The International sejak tahun 2014 juga akan mendapatkan renovasi besar-besaran dan ditargetkan akan selesai pada tahun 2020 nanti. Jadi ada kemungkinan bahwa hingga tahun 2020, ajang The International akan berpindah-pindah tempat.
Kemudian dengan pindahnya ajang The International ke negara Kanada juga mungkin akan membantu para pemain internasional untuk bisa mendapatkan Visa dengan lebih mudah karena seperti yang kita ketahui, Amerika Serikat merupakan salah satu negara yang sangat ketat dalam permasalahan imigrasi dan kita sudah melihat beberapa kasus pemain yang ditolak Visa-nya oleh negara Amerika Serikat. Semoga ajang The International 8 dapat berlangsung dengan lancar meskipun berpindah tempat untuk pertama kalinya.