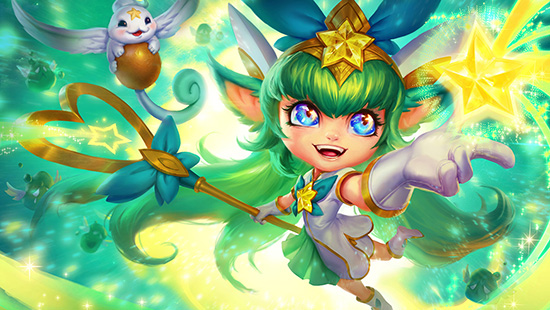 Riot Games memberikan pernyataan bahwa mereka akan segera merilis Champion baru untuk game League of Legends yang dikabarkan akan lucu dan menyenangkan untuk dimainkan.
Setelah sebelumnya pihak Riot Games sudah merilis Champion yang terlihat gahar dan menyeramkan seperti Xayah, Kayn, dan Ornn. Kini pihak Riot merasa bahwa sudah saatnya untuk merilis Champion seperti Lulu dan Lux yang akan memberikan warna tersendiri bagi game LoL.
Nantinya Champion terbaru ini akan menjadi seorang Burst Mage dan Champion terakhir yang diberikan oleh Riot Games adalah Taliyah di Season 6. Riot Games menjanjikan Mage ini akan dapat masuk ke pertempuran dengan cara yang baru dan menarik, selain itu Champion ini akan memiliki kemampuan yang unik jika dibandingkan dengan kemampuan Champion lainnya.
Namunihak Riot Games tidak memberikan informasi detail mengenai kemampuan, rupa, suara, dan tema dari Champion terbaru mereka. Tapi jika Mage ini sudah dimumkan sekarang berarti kemungkinan besar Champion ini akan dirilis di Pre-Season atau ketika Season baru sudah dimulai.
Mari kita tunggu berita berikutnya mengenai Champion Burst Mage terbaru League of Legends!