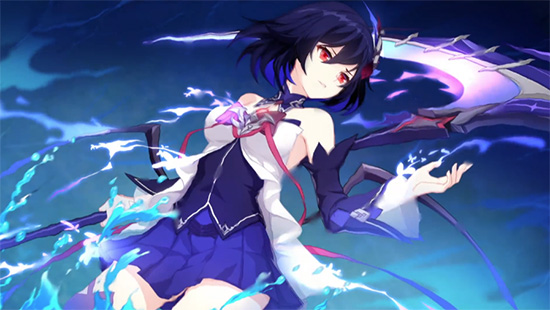 Honkai Impact 3 telah merilis versi terbaru yaitu Undine's Phantasm dengan tambahan Valkyrie Terbaru Tipe Quantum yaitu Seele Vollerei yang akan menjadi Battlesuit pertama Seele!!
Dalam Update Undine's Phantasm, karakter Seele akan menjadi sorotan utama karena Ia akan mendapatkan Battlesuit Rank-A yaitu Swallowtail Phantasm. Battlesuit ini memiliki status unik yaitu Warp State yang akan membuat Seele dapat berjalan bebas menembus musuh. Lalu Skill Ultimate miliknya akan memberikan kekuatan Shadow Avatar yang luar biasa untuk menghabisi semua musuh-musuhnya dengan mudah.
Kemudian akan ada Challenge Mode Terbaru yaitu Q-Singularis! Di Challenge Mode ini terdapat bahaya besar yang tersembunyi namun harapan akan selalu ada bagi para Valkyrie pemberani untuk melawan jurang ketakutan. Sebuah petualangan baru menantimu! Selesaikan semua tantangan dan kumpulkan Evadion!! Melaju ke lautan dalam yang tak berujung!
Story Chapter Terbaru : Deep End of the Sea! Untuk mengambil kembali Gem of Desire, Bronya harus menuju ke kedalaman Sea of Quanta yang misterius. Namun, di tengah-tengah perjalanannya yang melampaui akal sehat
manusia, sebuah sosok yang tidak terduga muncul di hadapannya!! Story Chapter XI dimulai!!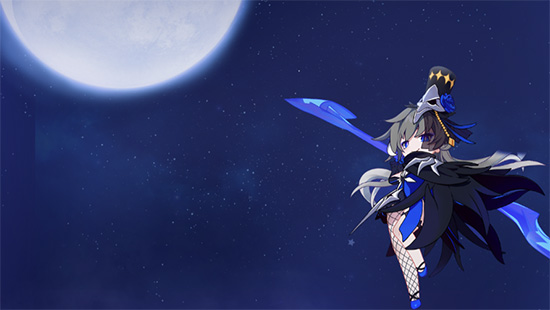 Penambahan di Hyperion Arsenal : Senjata baru Undine's Tale, Stigmata baru Dirac, dan lain-lain.
ELF Rank-S Baru : Selune's Elegy - Malaikat Pencabut Nyawa
Info lebih lanjut :
Situs resmi : http://asia.honkaiimpact3.com/
Facebook Fanpage: https://www.facebook.com/HonkaiImpact3rd.id.id
Hubungi kami :
Indonesia : This email address is being protected from spambots. You need JavaScript enabled to view it.