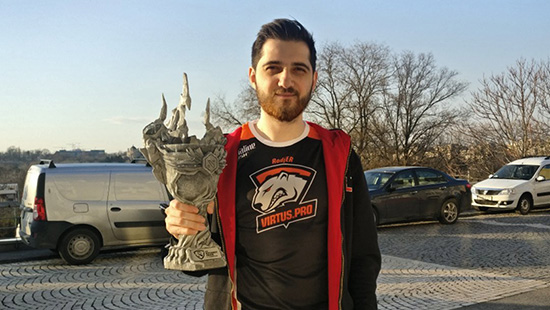 Pemain Support asal tim Virtus.Pro yaitu Vladimir "RodjER" Nikogosyan membagikan sedikit bocoran mengenai persiapan mereka dan juga prediksi Meta di The International 8.
Virtus.Pro yang keluar sebagai tim terbaik selama musim kompetisi Dota Pro Circuit 2017-2018 menjadi salah satu kandidat juara di ajang The International 8. Menjadi satu-satunya tim yang berhasil memenangkan 2 turnamen Major secara berturut-turut serta memenangkan total 4 Major dalam 1 musim kompetisi membuat mereka menjadi salah satu tim terbaik Dota 2 di dunia saat ini.
Selama musim kompetisi Dota Pro Circuit 2017-2018, mereka hanya melakukan 1 kali pergantian Roster yaitu melakukan perturan dengan tim Na'Vi dengan melepas Ilya "Lil" Ilyuk untuk ditukar dengan Vladimir "RodjER" Nikogosyan. Justru kedatangan "RodjER" membuat tim asal Rusia ini menjadi semakin kuat dan Ia menjadi bagian penting dari tim VP saat ini.
Kini "RodjER" angkat bicara mengenai persiapan tim VP untuk menjalani The Interantional 8, Ia menyatakan bahwa setelah Supermajor berakhir seluruh tim beristirahat untuk sementara waktu guna menjernihkan pikiran dan memperbaiki kondisi tubuh mereka. Tim VP berangkat ke Canada pada tanggal 16 Juli 2018 untuk mulai berlatih secara keras karena setelah beristirahat selama 1 bulan mereka kehilangan permainan mereka. Namun Ia menyatakan bahwa kini seluruh tim sudah dalam kondisi terbaik mereka.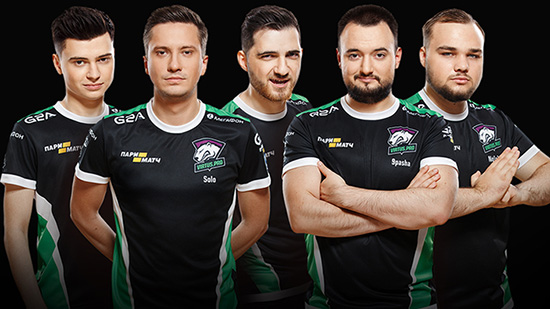 Untuk Meta di The International 8, "RodjER" memprediksi mungkin tidak akan jauh berbeda dari The International 8 speerti Venomancer, Keeper of the Light, dan Necrophos. Selain itu Chen, Io, dan Dark Willow juga cukup kuat di Meta terbaru dan mungkin akan digunakan oleh "RodjER" yang bermain di posisi Support 4.
Untuk tim yang diprediksi akan menjadi lawan kuat, "RodjER" menyatakan bahwa Team Liquid selalu menjadi lawan yang kuat dan sulit untuk dikalahkan. Team Liquid selalu muncul dengan hal-hal yang baru serta sangat kuat dalam pertandingan.