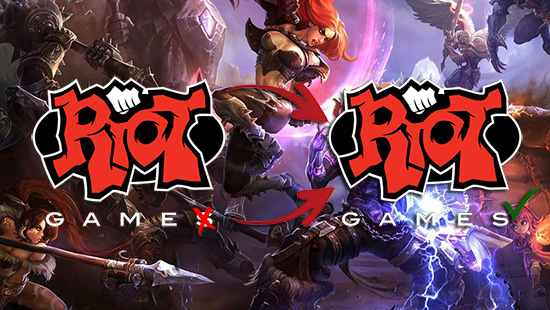 Developer dari game League of Legends yaitu Riot Games menyatakan bahwa mereka kini sedang mengerjakan sebuah proyek game baru yang akan berbeda genre dari League of Legends.
Marc "Tryndamere" Merrill yang merupakan Co-Founder dari Riot Games menyatakan bahwa saat ini Riot Games sedang mengerjakan sebuah proyek game yang ditujukan untuk 1 genre secara spesifik. Dengan begitu mereka game yang baru tidak akan merusak pasar dari game League of Legends yang memiliki genre MOBA sehingga Riot Games juga dapat berfokus dalam mengembangkan 2 game mereka nantinya.
Memang banyak yang bertanya-tanya kapan Riot Games akan merilis game baru dan bahkan banyak gamer yang menyatakan bahwa seharusnya nama Riot Games adalah Riot Game karena mereka hanya memiliki 1 game saja yaitu League of Legends. Namun ternyata itu adalah bagian dari rencana Riot Games yaitu menciptakan sebuah game setiap 10 tahun dan seperti yang kita ketahui League of Legends sudah berumur 9 tahun saat ini.
Dengan begitu mereka bisa berfokus pada 1 judul game untuk waktu yang lama dan menciptakan komunitas yang kuat untuk menyokong game itu sendiri nantinya. Hal tersebut terbukti dengan bagaimana besar dan mandirinya game League of Legends saat ini. Melihat keberhasilan tersebut, membuat pihak Riot Games kini dapat menciptakan 1 game baru yang juga akan menggunakan strategi yang sama.
Tapi para fans League of Legends tidak perlu takut dengan proses pembuatan game baru ini karena pihak Riot Games akan tetap mengdedikasikan waktu dan sumber daya mereka untuk memberikan Update dan Patch pada game League of Legends seperti biasa.
Kira-kira game dengan genre apa yang akan diciptakan oleh Riot Games?